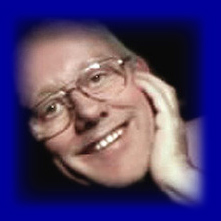 JOHN KERR's Guestbook
Add a message
There are now 25 messages in our guestbook.
<<< 1 2 3
Viewing messages 21 to 25.

Romeo |

|

Hallo John,
Ik had ook problemen met mijn website bij Lycos. Ben toen doorgestuurd naar een ander en das goed bevallen. Ze hebben zelfs een aanbieding voor mensen die een website hebben bij Lycos. Maar goed je site is weer schitterend geupdate. Je kan wel merken dan je grafisch onderlegd bent.


Romeo

19 March 2009 - Nederland
Albert Beevendorp |

Hallo John,
Ik blijf genieten van al het moois wat je hebt geproduceerd.
Favoriet is en blijft "Moon"; fantastisch. Mocht er ooit nog inspiratie komen voor iets nieuws, houd ik mij ten zeerste aanbevolen.
Vriendelijke groeten ook aan Rob, Albert.

14 March 2009 - Nederland
Richard Greene |

Hi John,
I purchased all your albums in May of 2005. My favorites are the Citadel and Reflections of Citadel. I have come to really like the album Ararat containing various musicians, including you. I listen to ALL your music frequently. I hope you have great success in selling your music.
Best wishes to you and your family for a wonderful, prosperous and healthy 2009.
Sincerely, Richard

6 February 2009 - Potomac, MD
Yves Maquinay |

|

It is always a pleasure to listen to your albums. It's a pity that inspiration did not return?!
Best wishes, Yves

24 January 2009 - Belgium
John Kerr |

|

My guestbook is back at last, though it has been simplified.

It's a shame, but I seem to have lost all the previous entries when my hosting (Lycos) suddenly stopped with their hosting activities (the share-holders decided that the hosting devision of Lycos wasn't making enough money for them...

"grrrr... sigh") and the data transfer didn't work properly. ("Thanks a bunch guys" he said sarcastically.)
If you left a message here before, please feel free to leave a new one!

18 January 2009 - Amsterdam, The Netherlands