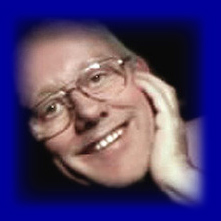 JOHN KERR's Guestbook
Add a message
There are now 29 messages in our guestbook.
1 2 3 >>>
Viewing messages 1 to 10.

Christoph Kranig |

|

Hello John, it's very nice to see your new CD. I like it very much. And i wisch you all the best for the 70. Birthday! Keep in touch and with my best wishes


16 September 2018 - Eckernförde
Van Eynde Erwin |

|

Hallo John, ik heb juist uw muziek ontdekt via een uitnodiging voor uw concert in Best (bij een bestelling via Groove) 'k Vind u muziek fantastisch ( I love it a lot ) en ik ga proberen aanwezig te zijn in Best. Keep on playing musik !!!

16 March 2018 - Belgium
Gerhard Hesse |

Hi, John, I kept the juxtaposition today, and she listened to me several times, and every time I rediscovered your music. I am thrilled with this variety of sounds and the harmony of your composition. It is one of the best works of yours, you feel like you are telling about your life. I'm looking forward to your concert at 12.5, I'm in!
Gerhard Hesse

8 March 2018
Gerhard Hesse |

Hallo John,
Ik hoop dat mijn wensen in Bochum zijn uitgekomen en dat je gezonder bent. Ik kijk uit naar je concert met Ron in Best en een reünie met jou, en ik hoop dat zoals altijd (Keulen, Unna, Bochum) een onvergetelijke avond zal zijn. Is er een mogelijkheid dat een video wordt opgenomen zoals in Orshoit? Ik luister elke dag naar je muziek, maar om je te zien, zou dat niet alleen het ultieme voor mij zijn. Ik kijk uit naar de 12. 5. en hoop dat je je beter voelt en dat je ons veel vreugde schenkt met je betoverende geluiden
Gerhard Hesse

1 March 2018
---
John says: Ik zal mijn best doen op 12 mei Gerhard! Helaas wordt er geen video gemaakt maar wel een audio opname, en als wij het achteraf goed genoeg vinden, maken wij dan later een CDtje van!
Lesley thompson |

Hoi John I can't seem to reach you but would love to be in touch - my pooter skills are embarrassing I agree

25 June 2017 - Amsterdam
DJ MiDos |

|

Hello Dear John , i dont know if you read my message or not and i dont know if it's late but i would thank you for a master piece that i have listened in a Web Radio(Di.Fm) , the name's piece is " John Kerr - In Praise Of Love , i would say thats a master piece with a full emotion & sadness , love & peace , you're a genious , playing piano with heart. thanks.
(Mr Ahmed Wassim).

20 June 2017 - Tunisia
Albert ten Brum |

Beste John Kerr,
Ik heb maar een cd van u norland heet hij.
Maar heeft u ook de muziek die maakt op notenschrift staan of op pdf file ik ben benieuwd of dat zo is en of ik dat kan verkrijgen hoop ik.
ik hoor het graag
vriendelijke groet,
Albert ten Brummelaar

27 February 2017
---
John says: Beste Albert,
Het spijt mij maar er bestaat geen notenschrift van mijn muziek.
Vriendelijke groet,
John Kerr
Dirk Wuister |

I think Norland is your very very best CD. Even after all these years, Although the other ones are very good too. I loved your concert in Huizen (years ago) and hoped to hear from you again. Which is now !

18 September 2016 - Holland; Spijkenisse
Richard |

Sorry john kerr.

The new webshop is not improvement. It's more like i need figure out a box with puzzle pieces.

There's to much info that not looks required for the first search, and to much clustered togheter. It's very hard to find something on there. maby some cover image would make things a bit more clear.

5 December 2015 - Netherlands
---
John says: Sorry you don't like the new shop (it's not my webshop by the way). If you have any complaints or remarks, please refer them to groove.nl

Jammer dat je de nieuwe webshop niet leuk vindt (het is niet van mij trouwens). Als u klachten of opmerkingen heeft, neem contact dan op met groove.nl
Dennis Moore |

Can this be true?
John Kerr working with Ron Boots on a musical project once more.
After all this time, have you really begun 'to find your way back'?

Can you confirm this ?

Here's hoping.

2 September 2015 - South Africa
---
John says: YES! It's true! New album should be out in December/January.